Adam Style Satinwood Credenza Stamped Wright and Mansfield, 19th Century
$168,000.00
The Royal furniture-makers, Wright and Mansfield of London were the Cabinet Makers for this rare Adam Style Satinwood Ormolu Mounted Credenza or Side Cabinet. This Regal Satinwood Cabinet has an elevated center stage top with four Fan Cartouche inlaid in the corners and is framed with harewood & rosewood bandings surrounded on three sides by a Gilt Brass gallery. The center stag top is flanked by satinwood fan inlaid quadrants with Bellflowers radiating out to an Anthemion, framed in crossbanding with two tulipwood backgrounds interlaced with trailing flowers meeting in the corner with an inlaid rosette. The Credenza top has a Gilt Bronze Band surrounding the top and a refined Anthemion Bronze Ormolu mounted Frieze. There are three doors on the cabinet with the two side doors inlaid with Bellflower Ribbons framing two oval painted copper plaques (paintings worn off) in an Ormolu Frame. The cabinet doors open to revealing Satinwood front banded shelves with a mahogany banding along the front of the shelf and the interior sides of the cabinet. The doors are flanked by two quadrants with shelves. This Wright and Mansfield Credenza has four Neoclassical Columns with Urn Inlays and Bellflowers flanking the doors and side shelves. The Satinwood Side Cabinet is supported by four turn reeded feet below a Gilt Bronze Banding. The Adam Credenza is stamped in three distinct locations by Wright and Mansfield. The two locks on the inlay doors are stamped "SAFETY LOCK COMYN CHINC & Co" at the top and stamped with the 'Royal Letter Patent Stamp' with "THREE LWVNRS" under the Royal patent stamp.
Wright and Mansfield where one the eminent Royal furniture-makers of the 19th Century in England. Exhibiting at: London International Exhibition of 1862 Paris Universelle Exposition of 1867 The Philadelphia Centennial Exhibition, of 1876. EXHIBITED: At The Victoria and Albert Museum, London is a Cabinet made by Wright and Mansfield and designed by Mr. Crosse 1867. which was the only piece of British furniture to be awarded a gold medal at the 1867 Exposition Universelle in Paris.
The credenza has some minor veneer restoration. Wear consistent with age and use. Minor losses. Minor fading. The Credenza is in great condition and ready for installation. The copper oval plaques in the two doors have paint loss on the figural scenes, but does not take away from the grandeur of the Credenza.
Dimensions 41" H x 82.5" W x 20.5" D

Reference Number:

DSA9771532

Have Questions?

Give us a call (843) 853-3104

Fast Shipping

In The Continental United States, Ask For Rates

Ships From

Charleston, South Carolina, USA

Satisfaction

Guaranteed

We Accept: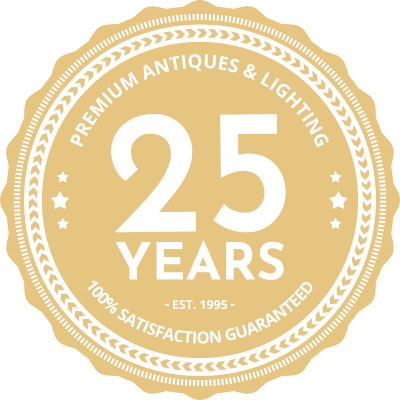 For 25 years, we've worked diligently to ensure customer satisfaction. We clearly photograph and accurately describe our antiques so that nothing is misrepresented.
If you have any questions at all, please feel free to contact us or make an offer on this antique using the form on this page.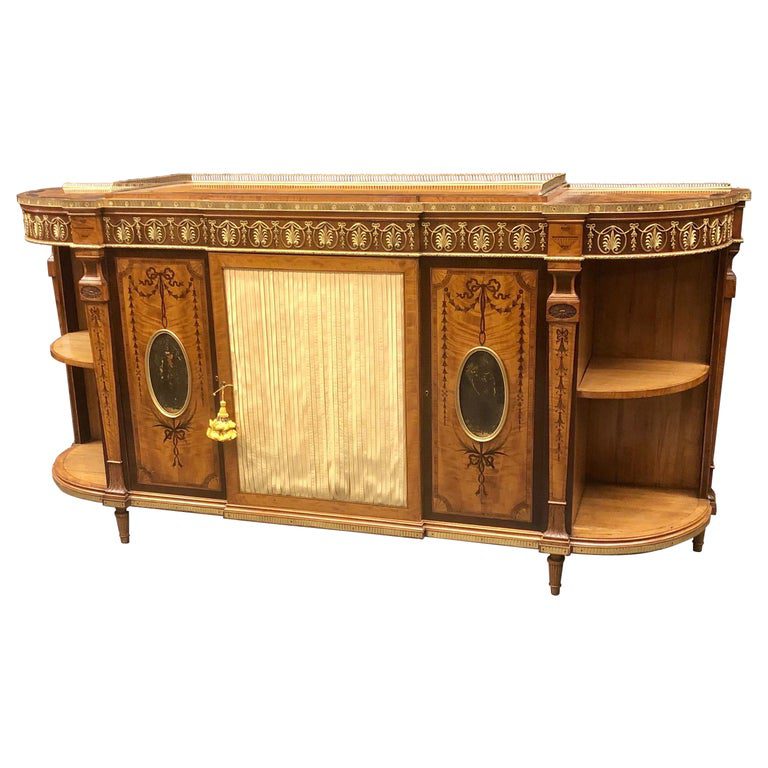 Make An Offer On This Antique